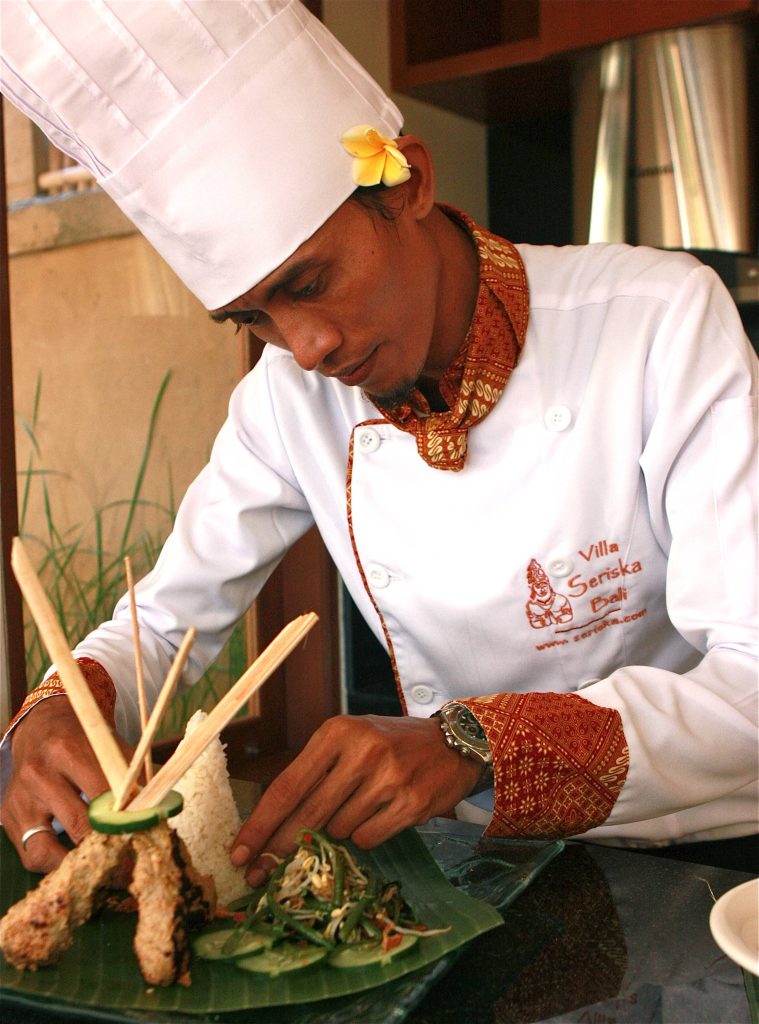 We at Villa Seriska believe that a great holiday cannot be complete without the accompaniment of fabulous food.
Therefore, our villas rates include the services of a Chef who is available to make freshly cooked breakfast, lunch and dinner, as required . Breakfast is included in our rates and lunch & dinner can be ordered from our Villa Seriska food menus. The meals will be prepared freshly and served at the villa so that you can enjoy a private meal in the comfort of our luxurious villa.
Our experienced Chef can prepare beautifully presented Western dishes, such as Ribeye steak; magnificent barbecues; meals ideally suited for children and, of course, traditional Balinese food which allows you the opportunity to experience the best food in Bali, all in the comfort of our luxurious villa.
For reservations and enquiries, please ask our Villa Manager on arrival or contact us by What's app at +62 878600096528 or by email at reservations@seriska.com